Deprecated
: preg_replace(): The /e modifier is deprecated, use preg_replace_callback instead in
/www/htdocs/w006f36b/wp-includes/formatting.php
on line
76
Status By: (June 09th 2006, 01:30 pm)
This looks like a normal-human time, ay
Ok, I didn't blog a lot about K-1 in the last days, because I just didn't find the time for it. But I guess we all prefer that I do some coding than blogging right? And yes I've coded a little bit. First of all I want to show the people, who scream for screenshots, some visual results: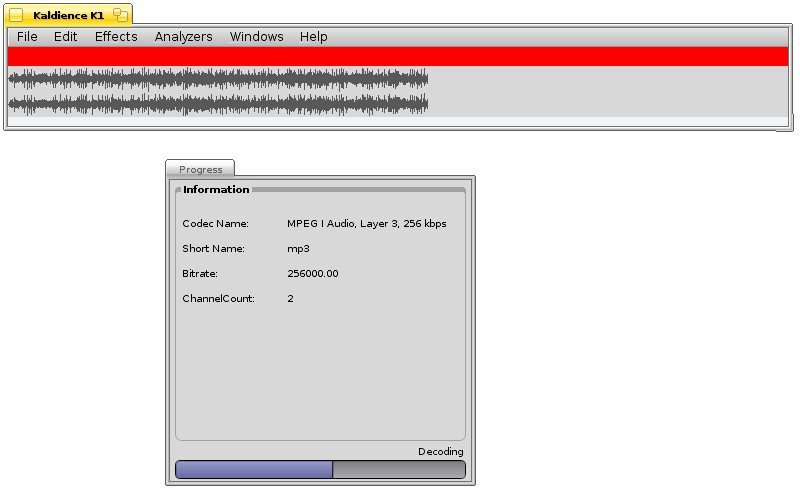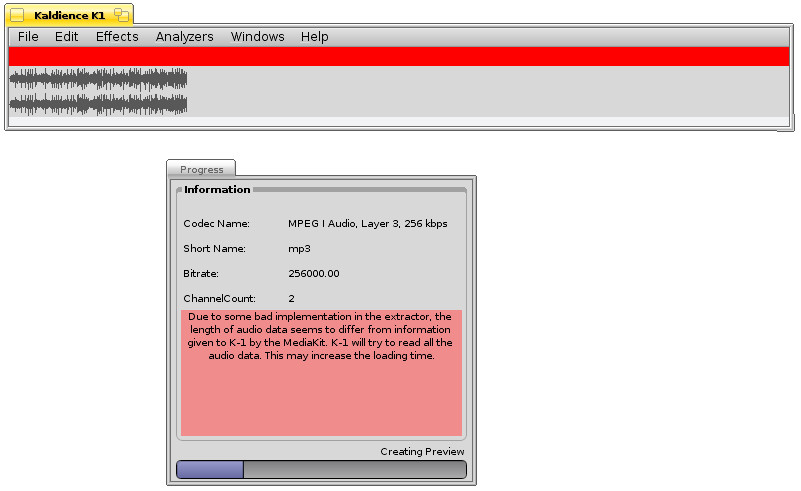 I did some rework on the loading stuff. Some informations are shown during the loading process. But that's only the visual part. Beside that, I found a way to load a file about 100% faster than before. To be honest, the old implementation was total crap. But as always you recognize this only at a second view on it.
Additionally there is a new About Window, which I do not show any screenshots of. And it has been time for adding the first easter-egg. Currently only one beta-tester has been able to find it, although all hints for it are given in the About…
As there is not many time left for me this day, I will just give some short words, on what have been fixed also
Rendering engine has been fixed. When saving got cancelled, playback was broken…
Updates german locale files…
Fixed some typos…
Updated the building engine a little bit…
Added Revision number to About window for more easy beta-testing…
Worked a little bit on R5 compatibility…
And now I am off watching the opening match of the Soccer World Championship here in Germany.